In the year 2037, the era of cyberpunk, artificial-intelligence has finally put an end to corruption in Indian politics. Corrupt politicians are now on the run from authorities, but for how long and how far will they go?
The concept of Swachh Bharat from my perspective is nothing but hope for the future of India to be free of corruption.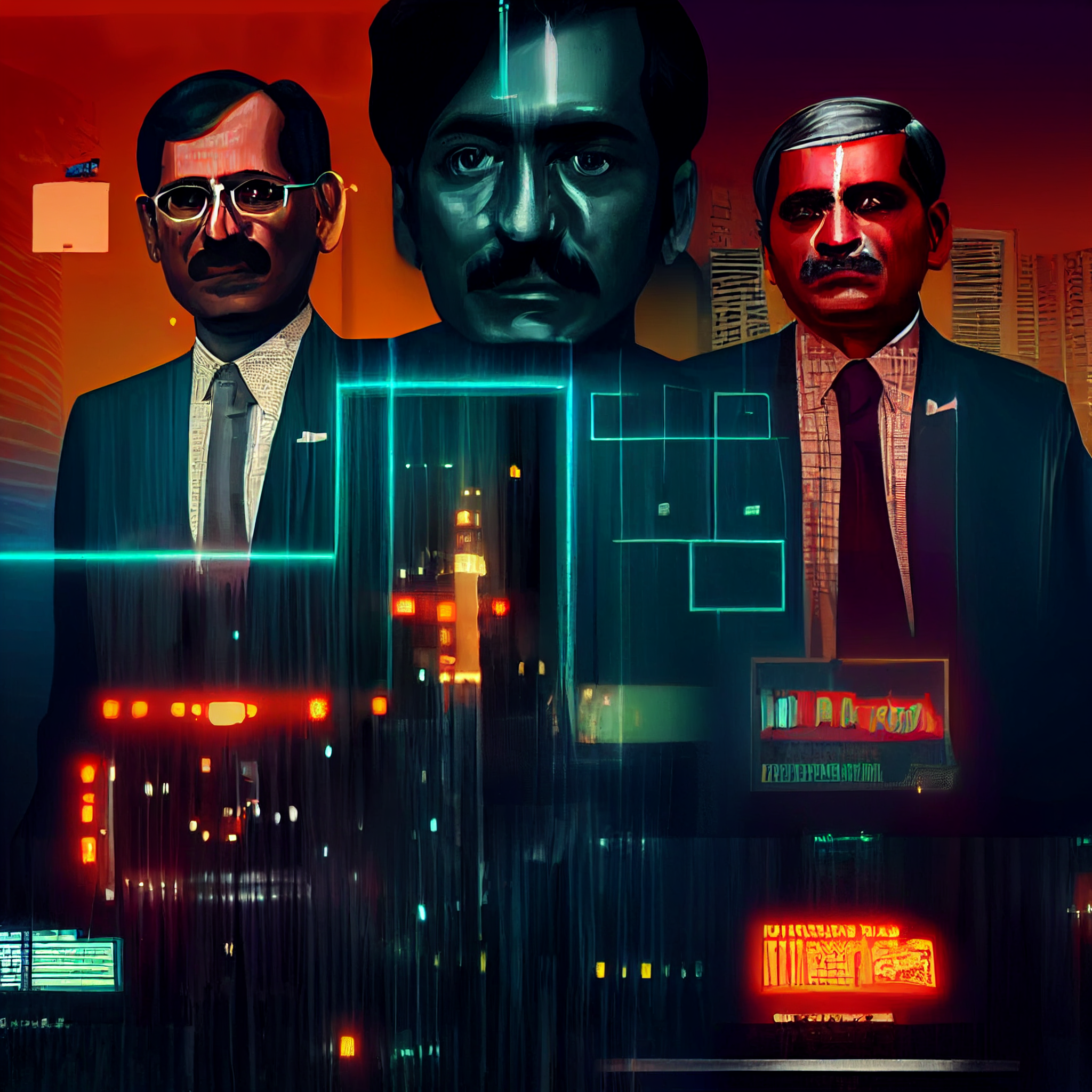 I'm sure I speak for most if not all of us — the term NFT was pretty new at the start of 2021 but since then it's quickly become a term that everyone including my 15 year old niece is familiar with.
I've spent the past 6 months in learning about not just how to create and sell NFTs but also the blockchain, web3, crypto-currency, meta-verse and so on. Whilst my learning has only just begun, I couldn't wait to get my hands dirty — artistically speaking, of course. And before you know it, I had already started experimenting with Generative AI Art.
So there you have it! I guess it's safe to say I finally lost my Generative AI Art virginity.
Phew! In case you're vibing with the art, check out the whole collection.